Well I am not one to give up easily and despite my recent hiatus I am going to give a stab at this blogging stuff one more time! So it has been 7 months now for me in South Florida. I finally feel adjusted but there are many things I need to work on and accomplish. I feel at "home" but I know I will be more enthusiastic about my home once I get things rolling. I tend to be an impatient person at times but I need to keep reminding myself that I have made alot of progresss in the past 7 months. The over-acheiver in me needs to stop whining. LOL
Since I last left the blogspot, I was excited to be starting a casual pharmacy job in a small neighborhood retail pharmacy. Well, those plans fell kind of flat. To make a long story short, the owner of the pharmacy kept running into problems with the grand opening of the store......until finally she lost her DEA license due to an ongoing investigation at her other pharmacies. The DEA is the government agency that deal with scheduled drugs (morphine, Vicodin, Percocet, Xanax, Ambien). Basically, all the stuff that people are likely to abuse. I don't know the details of the investigation but despite the fact I am very disapointed this didn't work out, iam relieved my name and professional license never got involved with this mess!
So being the resourceful new pharmacist that I am, I began looking elsewhere for the ideal side job. Unfortunately most positions I was coming across were full time or were not interested in hiring a new graduate. Luckily I have another degree to fall back on and I took the appropriate measures to become a licensed Clinical Laboratory Technologist in Florida! The pay certainly isn't as good as a pharmacist salary BUT, it's nothing to complain about either! I just received my license in the mail the other day and will begin looking around for a casual position in the area next week. I imagine that with my experience and general shortage of laboratory professionals, I shouldn't have a problem.
Well, I am temporarily giving up on the boyfriend search. I quickly learned that even though I am officially ready to seriously date that doesn't necessarily mean there are any eligible bachelors around! I couldn't even begin to talk about some of the psychopaths I have met down here but lets just say I am hanging up the towel for the time being. No more online chatting and less time at the gay bars will be on my agenda for the rest of the year!
My search for a side pharmacist job hasn't been fruitful but as far as my full time position as a clinical-staff hospital pharmacist......WOW! Amazing! Never in my life have I had a job that I loved so much. Even when I have to wake up at 4:30am on my early shift days, I never dread going to work. I have quickly gained the respect and trust of my colleagues and management. I still need to increase my knowledge base but I couldn't have made a better career decision than to accept this job offer last Fall.
In my free time I continue to go crazy at LA Fitness and find time for my private spanish lessons. Thanks to my tutor, I have been introduced to the literature of Paulo Coelho and I absolutely love it! As far as fun goes....I am still trying to find my favorite hangouts in South Florida. Apart from Florida I have done some traveling. In May I made trips to both Cancun and Chicago...Chicago being the more notorious of the two trips because of all the alcohol, those "cookies" I accidentally ate and more importantly, complete confirmation that I made the right choice to leave when I did. I was happy to see many people....a little sad to not be able to see others and somewhat disgusted by the people who claimed they didn't wantto see me leave and made such a big deal about getting together during my visit yet never returned my phone calls.....things that make you go mmmmm! nevertheless my trip to Chicago was the ultimate "Milwaukee Sister" reunion!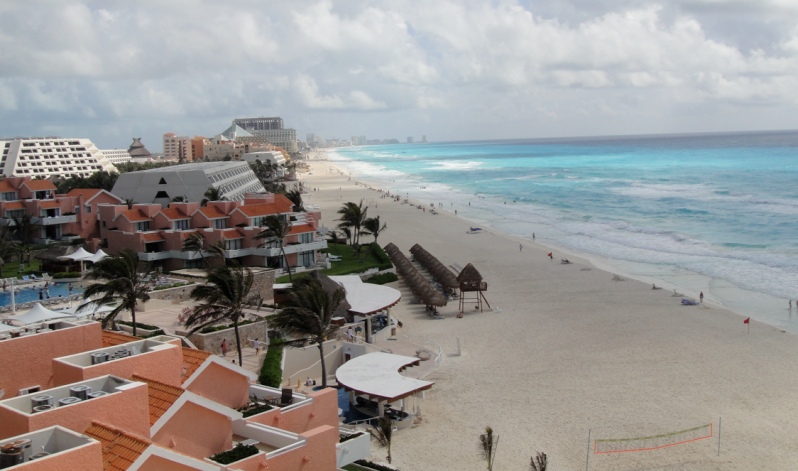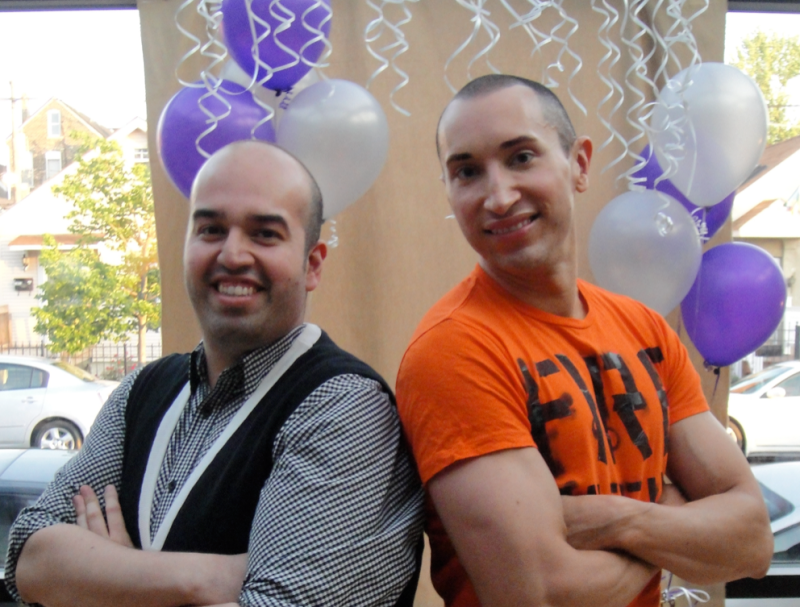 Immediately after all my trips I had some exciting business to take care of in Miami......back to back special events/concerts by Fangoria and Paulina Rubio (and friends)!!!!! The Fangoria concert was actually an intimate appearance in an art gallery in downtown Miami. The art show was a collection of album cover artwork from Latin America over the past 30 years. Fangoria gave an amazing show that really benefited from the chic environment of the venue.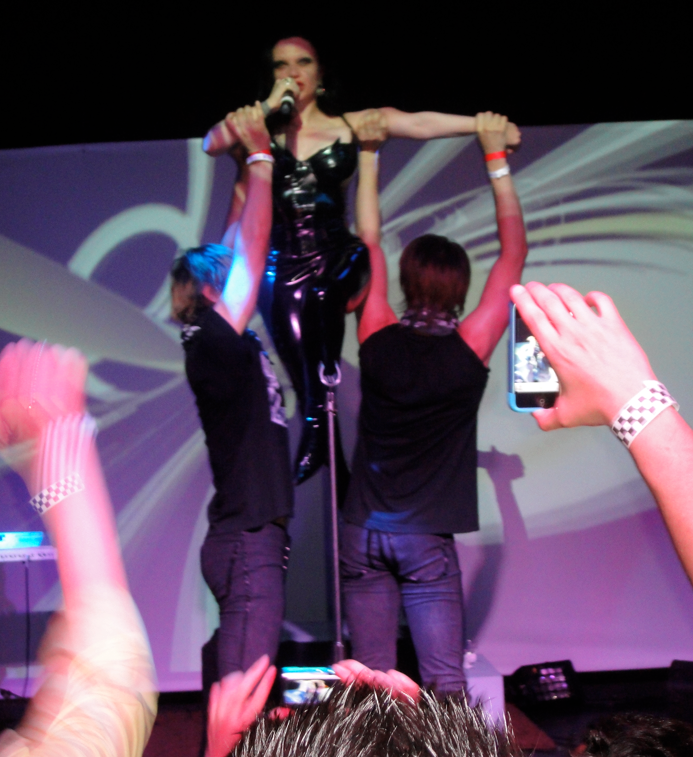 The Paulina Rubio concert was a VIP event televised by Telemundo courtesy of one of the fiercest lesbians I know from Chicago....Janet! The event was a fundraiser and featured a pregnant Paulina Rubio singing alone and long side some of the biggest names in Latin pop music. I was in heaven! Especially considering I had a VIP service just feet from the stage with dinner and wine. I also got to witness the red carpet event immediately preceeding the concert!
And last but not least......the beach! The one thing I can't get enough of down here (well, as long as I got SPF 50 sunscreen) is the pool and the beach. My favorite beach so far is the Ft Lauderdale one. It's a 35 minute drive from my house but totally worth it for the hot gay boys!