Well, I have been out and about this week further exploring West Palm Beach and the surrounding areas. The weather was kind of crappy this week so I was rather limited to what I could do. It rained four days in a row and this weekend it was chilly (in the 60's....that's cold for Florida!). I shouldn't complain though since the rest of the country appears to be buried under 10 feet of snow. Fortunately the only snow you find in Florida is the kind the party bois snort up their nose in the disco bathrooms! LOL
So, as I was saying, on Saturday I finally drove to "the island". That is how people around here refer to Palm Beach and now I understand why it refered to in such a mysteriously elite way. It is a two minute drive across the bay and is where the beaches are. It's also where the really RICH and famous people live. I wanted to do a little shopping but I couldn't afford half of the stores. Seriously, this shopping district was straight out of a movie.I honestly felt like a homeless person trying to get some stuff with stolen food stamps walking through this area. Fortunately I found a Neiman Marcus so I was able pretend I was a millionaire for a few hours at least. Also, I never saw so many old rich white women with really bad facelifts in my life. Even Madonna and Cher would have been horrified by all the bad plastic surgery.
I still haven't investigated West Palm Beach's night life. It seems like every weekend I end up in Fort Lauderdale or Miami. Last night was no exception as I went to Score with my
Miami Fairy Godmother
. Thank god he let me crash at his place because there was no way I could have driven home after the drinks we had. Today I met up with a new friend and then went driving down Okeechobee Ave. I live in the downtown area of West Palm so almost everything is within walking distance but Florida in general is very suburban and you can't get by without a car and Okeechobee is the main strip for me to get to the highway and to my gym. I was curious to check out an adult video store since I have been eager to make my first Florida porn purchase. Much to my dismay I stumbled upon the scariest porn shop in the word. I almost didn't even see it. There were no windows or signs.....except for the handwritten scribble on cardboard taped to the front door that said "DVD's 3 for 20".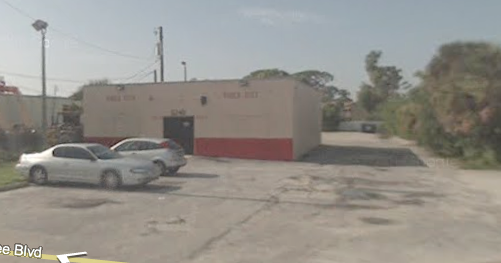 Once inside (yes I was dumb enough to enter) I suddnely felt like I was in the attic of a convicted child molestor who didn't know what to do with his excessive porn collection. The selection of gay videos was mostly limited to barely legal barebacking Yugoslavian twinks. Ugh. The placed smelled of dry cum and bread mold. Needless to say I was I didn't buy anything and I was out in 2 minutes. I then did grocery shopping and now find myself at home enjoying a quiet night alone. I have the day off tomorrow since I am working the holiday so I am sure I will put on my Dora the Explorer hat and venture out again!